College of Dental Medicine
The Columbia College of Dental Medicine (CDM) offers dental training within an exceptional academic environment. We strive to educate the world's future leaders in dentistry by combining a rigorous academic curriculum, cutting-edge research, and a commitment to compassionate patient care.
As one of four dental schools in the U.S. that combine dental education with a medical school curriculum, CDM recognizes that oral health is inextricably linked to overall health. Our Doctor of Dental Surgery (DDS) students spend their preclinical years studying alongside medical students from Columbia University Vagelos College of Physicians and Surgeons.
Our postdoctoral programs provide specialized study in key dental specialty fields. Our hospital-based residency programs are affiliated with NewYork-Presbyterian Hospital. In all programs, our esteemed faculty are experts in their respective fields with extensive teaching and clinical experience.
Research at CDM reflects the ever-expanding definition of dental medicine—building upon advances in basic science, oral health, and social sciences. Groundbreaking research in areas like biomaterials, regenerative biology, and stem cell treatments help pave the way for tomorrow's dental innovations.
As part of Columbia University Irving Medical Center, CDM leverages our position within a world-class academic medical center to support our shared goals of advancing patient care, education, and research. As part of the Washington Heights community and through our global programs, we foster connections and improve access to care for all.
Explore the Columbia College of Dental Medicine
Education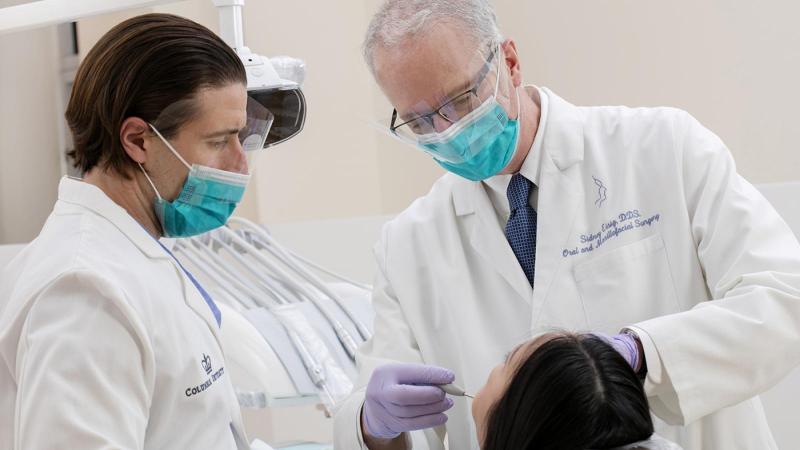 The College of Dental Medicine's innovative predoctoral curriculum and many postdoctoral opportunities prepare each new generation of leaders to bridge the gap between medicine and dentistry.
Learn About Our Programs